Twin-fluid mobile firefighting system
A nozzle that transforms firefighting, co-developed with the Paris Fire Brigade.
A technological breakthrough in firefighting
+ efficient
A unique and patented water droplet fragmentation process that increases the quality of firefighting.
+ ecological
Reasonable use of water, consuming 6 to 8 times less than a conventional nozzle.
+ secure
Allows cooling of flue gases, reduction of radiated fluxes, and capture of suspended particles.
+ simple
Easier to use and offers great manoeuvrability and flexibility for all firefighters.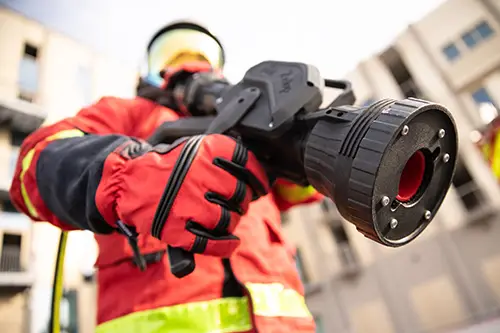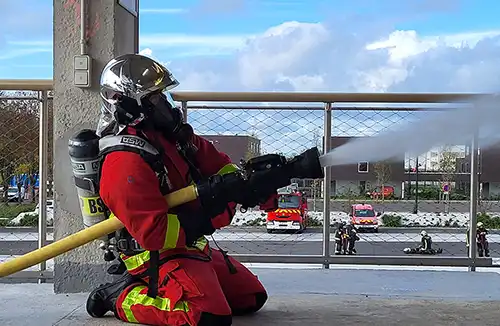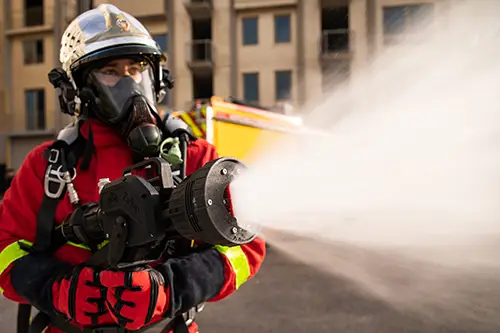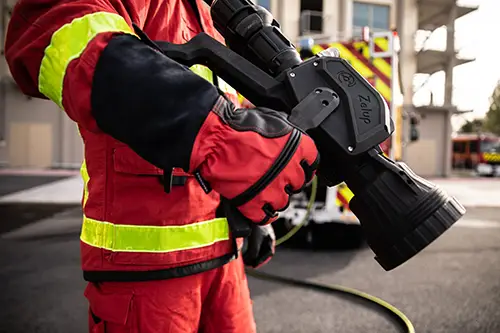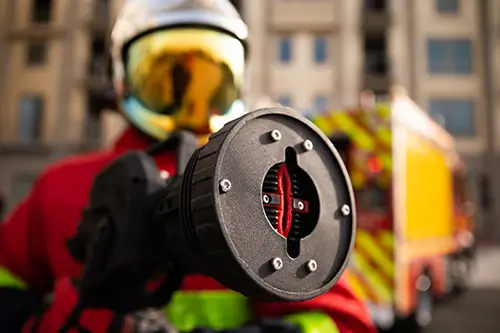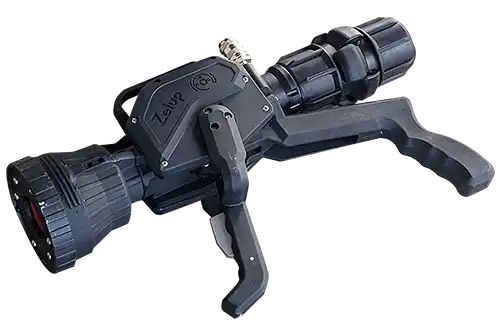 Discover the Deltae nozzle
A solution that is more necessary than ever in the face of climate change and the threat of fires.
How the Zelup nozzle works
Our product meets economic, health and environmental challenges, improving the quality and operational safety of firefighters.